InCommon Grouper School
Centralized access management at its finest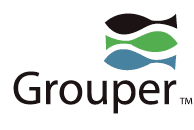 The Grouper component offers management of institutional and personal groups, roles, and permissions for use by project managers, departments, institutions, and end users to:
load institutional cohorts from systems of record
manage policies centrally for applications
share roles among multiple collaborative tools
audit who has access and when
provision entitlements to LDAP, SAML, messaging, and services.
This two-day session will focus on the InCommon Trusted Access Platform packaged Grouper software with a focus on learning and using core Grouper features to implement the access control models described in the Grouper Deployment Guide. The sessions will include a mix of lectures, hands-on training, and discussion.
The modules start with Grouper basics and progress through new Grouper features, access governance, Grouper security model, and Grouper administration.